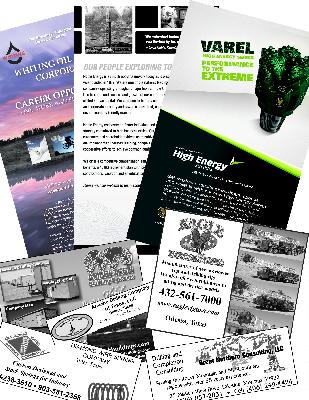 Don's Directory is not the pretty Magazine for the shelf. It is the tool that is in the hands, briefcases, glove boxes or sitting on the desks of those people doing business in the Oil & Gas Industry.

In a directory, your company's listing is surrounded by the competition, but you can make your company stand out. A display ad offers a tangible, business-building opportunity for you to create more business from your free listing in Don's Directory.

Because each directory covers a specific trade area, purchasers use it on a daily basis in their work activities. Your ad is seen time and time again by the people doing business in the area you serve.

Your ad can list services, show products, display logos, highlight locations – anything that will make you stand out to a prospect.

Sizes range from 1/8th page to a full page. Prices start at a low $245 and the price includes one free directory.

Remember, there's no better time for your message to be in front of a buyer than when they're ready to buy.
Advertising art can be furnished in standard electronic form in either Vector (AI) or Rastor (TIF, EPS, PSD or JPEG at 300 dpi) for PC or Mac format. Convert all type to curves, paths or outlines (vector art). PDF files are accepted if produced in high resolution print quality. Camera-ready art is also acceptable.

Don't Have An Ad?

We will produce the ad for you at no extra cost. All we need is rough copy. We'll send a proof for your approval before publication.